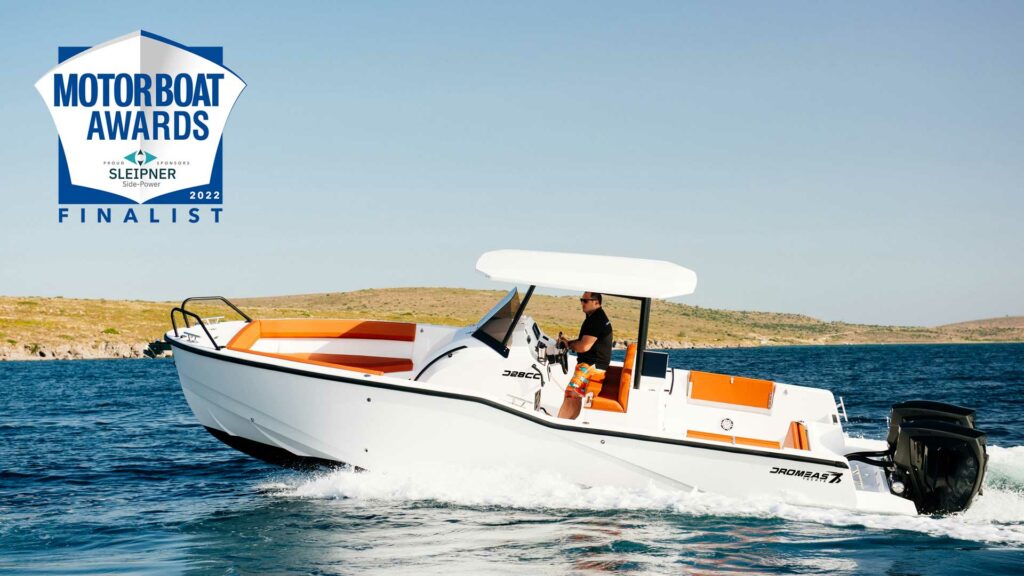 Une passion commune à vivre et partager. La mer.
Partir en famille ou entre amis pour pêcher, plonger et nager, se retrouver autour d'un repas, traverser les vagues pour découvrir de nouveaux paysages… Être dehors et profiter de l'air marin quel que soit le temps : c'est l'esprit des yachts Dromeas ! Les yachts Dromeas ont été créés avec tout le nécessaire à bord et un design fonctionnel, conçus pour s'adapter à chaque environnement, sans compromis sur vos exigences de confort et de plaisir.




Une histoire d'amour derrière chaque bateau…
Dromeas, c'est des bateaux pensés et construits par des experts et passionés de la mer. Les équipes Dromeas assure un suivi total de la production, de la conception à l'aménagement du bateau, en faisant de votre confort et votre sécurité une priorité. Nous voulons qu'en chaque yacht vous ressentiez notre passion commune, l'amour de la mer. #ForTheLoveOfTheSea
#fortheloveofthesea
There's a love story in every yacht – share yours with #ForTheLoveOfTheSea. Mention @dromeasyachts for a chance to be featured.